<!Created with HyperType Edit 1.0b>
This is a
Brief Synopsis
of the book
Ocean Floor Mysteries
The Amazing Mystery
of the Great
FACE
on the
PACIFIC OCEAN FLOOR
by
Lloyd Stewart Carpenter
All of the topography of planet Earth is comprised of a series of easily recognizable
pictures. Each picture links to the next and together they echo holy scripture.
The placing of these images appears to be deliberate. They link to the Holy
Bible with what is possibly a decipherable message from God.
That is the thesis
of this book.
Fifteen years of research and scrutiny by the religious and scientific community stand behind a discovery that
boggles the mind and stuns the soul.

Anyone interested in this amazing discovery should be
forewarned. The facts are nothing less than startling.
The evidence may change the way you think about
Science, Philosophy and Religion.
This book is scholarly, easy to
read, well endorsed and
happens to concern
THE
LARGEST
SINGLE FEATURE ON EARTH
The Face on the Pacific Ocean Floor makes up almost
1/2 OF THIS PLANET!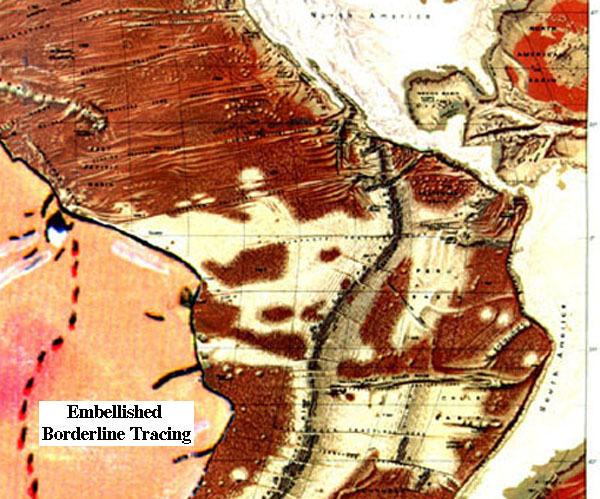 The book begins with an overview and analysis of the
Face on the Pacific Ocean Floor. It explains how
modern mapmakers used sonar and satellite
technology to help them in creating some
of the most accurate maps ever made.
Then there is a brief history of ocean
depth soundings and some details
concerning why we can trust the
accuracy of these modern
ocean floor maps.
Then after some basics about how the map tracings
used in the book had to comply with
specified criteria, the author
begins to unravel
A GREAT MYSTERY!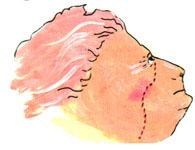 This page was taken from information in the book
Ocean Floor Mysteries
The Amazing Mystery
of the Great
FACE
on the
PACIFIC OCEAN FLOOR
by
Lloyd Stewart Carpenter
Go See the FOREWORD to the Book by
Dr. Dean Gilliland.

Return to the Spiral Update News TABLE OF CONTENTS
Return to the Spiral Update News HOME PAGE
spiral2@earthlink.net