Professional
SPIRAL VIDEOS
Each Video Tape or DVD has 2 one-hour spirals
On One Tape
All Video Tapes/DVDs on this page are $35.00 each.
Or SAVE and buy all 8 Video Tapes/DVDs for $200.00
We only have a limited number of these particular
2 hour VHS videotapes and DVDs left
and then
They Will Be Gone Forever!
They are in the best speed for highest quality.
This product was created as a special limited edition.
The spiral videos on it were previously sold only to
medical doctors and professional hypnotherapist.
Each one-hour title sold for $50.00.
For more than 10 years until now, they have never been discounted.
Most importantly they are rare.
Like all the videos in this series, each one-hour spiral runs
at the same speed for maximum Hypnotic Dependability..
Originally a $100.00 value.
These 2 spirals are now avaible for the first time ever to the general public
without a perscription.
Each tape or DVD is new in a plain hard-shell case and simply labled.
The pictures below are from the original advertisements to doctors and Hypnotists.
*****************************************
At-home self-hypnosis
has always been popular, but this fantastic 2 hour video tape offers
something very important.
Because there are
No Verbal or Subliminal Suggestions
on this
Hypnotic Spiral Video!
For the first time ever you (the viewer) have a chance to become
YOUR OWN MASTER HYPNOTIST!
YOU CAN TURN DOWN THE SOUND AND LISTEN TO YOUR OWN AUDIO TAPED
HYPNOTIC SUGGESTIONS OR TURN UP THE SOUND AND HEAR THE SPECIAL
HYPNOTICALLY REPETITIOUS
MUSICAL SOUND TRACK.
THIS 2 HOUR SPIRAL VIDEO TAPE IS NATURAL.
IT IS PRODUCED WITH THE SPIRALS ON A
MECHANICAL WHEEL
With few changes for maximum
DEEP TRANCE!
This video was not made from artificial video processing.
Both of these video presentations run at the same speed for their
ENTIRE LENGTH
for
MAXIMUM HYPNOTIC DEPENDABILITY!
This 2 hour
HYPNOTIC SPIRAL Video
has a
SPECIAL INGREDIENT
not previously available to the general public.
It has the ability to create a state of
DEEP TRANCE
and
INCREASED AWARENESS
Simultaneously!
Would you like to experience the altered state of :
INDUSTRIAL STRENGTH HYPNOSIS
When you do, THE MASTER HYPNOTIST IS You!
Now you can be your Own
Master Hypnotist!
EVERYONE KNOWS AND WANTS TO DO WHAT'S RIGHT. THE BEST WAY TO BREAK
AN OLD HABIT IS BY CREATING A NEW ONE WITH THIS VIDEO TAPE.
Let this amazing video be your
HABIT BREAKER EXTRAORDINARE!
US buyer pays $5.00 Shipping & Handling.
International buyer pays $10.00 shipping and handling.
California residents add 8.25% sales tax.
Visa/MasterCard,

Money Order/Cashiers Checks and Personal Checks
********************************************
---
---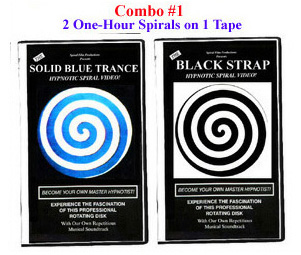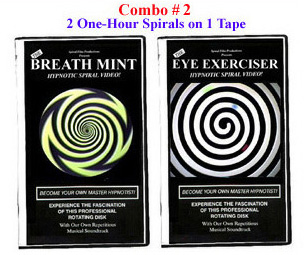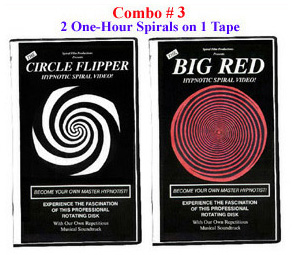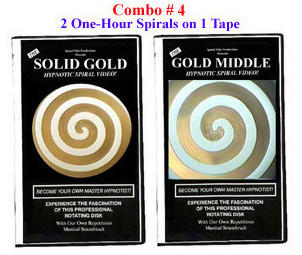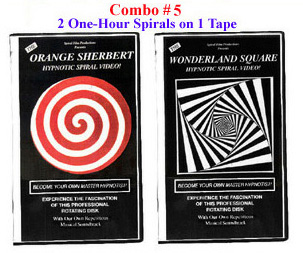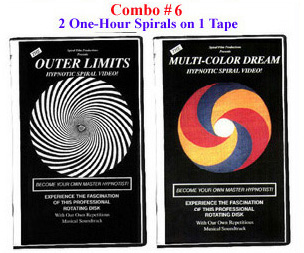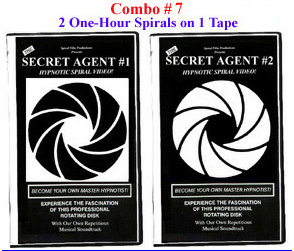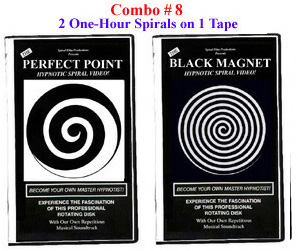 ********************
See the Wonderful and Amazing
FACE on thePacific Ocean Floor,
email: Spiral2@earthlink.net
*******************************************************